Hibari Misora was Japan's most popular recording star in the postwar era and starred in dozens of movies as well. She died at the age of 52 on June 24, 1989, 30 years ago today. I've written about Misora in depth here in three past entries. Elsewhere, I have compared her to the American musical stars, Judy Garland, Deanna Durbin and Doris Day. Each of those three had a substantial film career in Hollywood, yet Misora made more films than all three combined over the course of two decades. Wikipedia says she made 166 films, but doesn't have a complete listing of them. IMDB only lists 103 of her films. I have at least one film of hers that's not on IMDB. (Garland, Durbin and Day made 95 films total between them.) Given the sheer number of samurai and yakuza movies Misora starred in, I would argue that the film careers of Garland, Durbin, and Day would be more similar to Misora's if they'd made more westerns and played some action roles. (Each of the three made at least one musical with a western setting.)
I recently acquired a three-disc box set offering clips from the movies Hibari Misora made for Toei Pictures from 1955 to 1966. I'm astounded by the sheer range of movie genres on display in the set. There are musicals set in old Japan, as well as contemporary musicals in modern Tokyo; historical dramas where she plays a geisha and more action-oriented ones where she plays a fighter, complete with samurai sword; contemporary comedies (the Prickly Mouthed Geisha series); contemporary dramas with a variety of settings, both urban and rural, in which she plays a variety of strong-willed characters; dual roles in multiple movies, including one as a brother-and-sister pair; and lots of male roles set in the past where she's a samurai or yakuza. Some of the movies look like extremely corny romances, but most of them intrigue me, particularly the period pieces where she plays a geisha. Most of the classic Japanese films with geisha characters tend to be sad or tragic. Misora's geishas look a bit more upbeat.
The production values are generally quite lavish, with beautiful sets and costumes and a mix of outdoor scenes created on soundstage interiors with on-location footage in the Japanese countryside, occasionally in view of Mount Fuji.
There are lots of performance clips, where her characters are seen singing, dancing, taiko drumming, or strumming a samisen—in theaters in old Edo, geisha houses, street fairs, and contemporary nightclubs, for large audiences and small.
And lots of festivals.
And the songs are generally quite lovely. There are many sad songs sung at night on the street or in a garden, usually in a studio set. And there are happy, exuberant songs sung in bright daylight as Misora's characters walk from one village to the next, sometimes in duets with male companions. She even sings in boats. There are songs in then-current rock & roll idioms, including at least two versions of "The Twist." And there are songs that evoke the historical laments of Japanese women.
I have a number of Misora's CD albums and I believe I have some of these songs on them, but I do wonder if a CD box set exists that compiles her songs from these movies. I'd order that in an instant.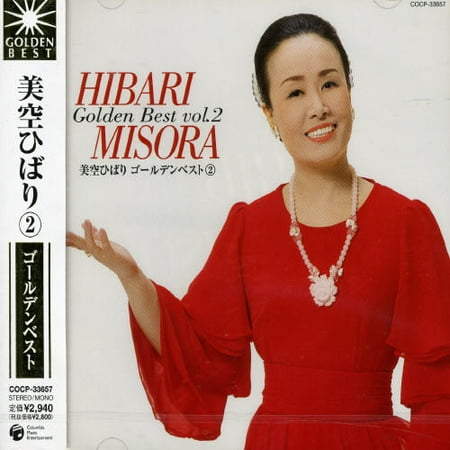 I was pleased to see a number of familiar Japanese actors in the clips, most notably Ken Takakura in the years before he became a yakuza star. He played light leading men in these films, usually Misora's romantic interest, and sometimes musicians.
These roles are light years away from his tough, brooding yakuza roles (including THE YAKUZA, 1975, pictured below) which emerged in the later 1960s and 1970s.
Other prominent Japanese actors seen in the clips include Takashi Shimura, Chiezo Kataoka, Isao Yamagata, Tomisaburo Wakayama, Hashizo Okawa, Koji Tsuruta, Kinnosuke Nakamura and So Yamamura (pictured).
The discs contain a total of 61 movies. Each clip is labeled by its title, but only in Japanese letters, with the year in parentheses. I did my best but was only able to positively identify 19 of the films. And this is only because I found a website for a gray market dealer that has a number of films of hers, with English subtitles, for sale. (The vendor may no longer be in business. My attempts to purchase titles got no response.) By comparing the titles on the DVD cases featured on the website with the onscreen titles for the clip, I was able to make a few matches.
For the record, the three Misora films I've devoted blog entries to in the past were all Toho productions, so are not included in this DVD collection.
Among the films I've identified are the following, with edited quotes from the website employed for description. I can't vouch for the accuracy of the title translations or the descriptions. In fact, I found one where the titles matched but the description didn't fit the images at all, so I opted not to include it.
THE FLUTE PLAYING WARRIOR (Fue-fuki waka musha, 1955)

This tale of tragic love between samurai and princess during Heian period features the great Misora Hibari in one of her most serious roles to date. This Romeo & Juliet type story centers around the ongoing battles between the Taira (Heike) and Minamoto (Genji) during the early days of the Japanese empire. When a young man wins the heart of a beautiful woman with his wonderful flute playing it sets in motion a feud that will change the face of Japan to this very day. Great story and superb performances blend to make this one of the most important films about the early days of Japan.
DEEP BLUE SEA (Aoi Unabara, 1957)
From a novel by noted author Setoguchi Torao, this modern-day movie stars the great Misora Hibari. When Kenji the sailor (Ken Takakura) finds out that Harumi (Misora) who works at a hotel bar is his fallen comrade Yajima's daughter, it leads to a romance between the two. But can their love survive the hardships of a sailor's life and the power of a large shipping company?
BULL'S EYE OF LOVE (1958)

Young lord Genjiro (Kinnosuke Nakamura), who abandoned his castle to live as a commoner in Edo, returns home to restore peace amidst disruption over an inheritance dispute. Warned by a fortune-teller that he would die by the sword, the young lord must courageously battle 30 or 40 men who attack without warning. Meanwhile, he has a love affair with Kocho (Hibari), a singer who is also a skilled archer. Can his swordsmanship save the day?
SISTER WITH SISTER (1958)
Yoshiko finds new life and love interests when she takes a new job as an office worker.
THE YOUNG BOSS (Hanagasa wakashu, 1958)
Japan's most popular female actress Misora Hibari is twice as good in this story of twin princesses separated at birth. As a result of the superstitious belief that twins bring bad luck to the family, newborn twin girls are raised separately resulting in a tale of intrigue and violence. When Yukihime (Princess 'Snow'), who had been sent away to be raised by a yakuza family in Edo, returned after many years to settle an old score the die is cast for an exciting story.
ISHIMATSU THE ONE-EYED AVENGER (Hibari no mori no ishimatsu, 1960)

Some of the finest jidai-geki actors appear in this exciting and entertaining tale of intrigue and action in old Japan. Teaming up the ever-popular Misora Hibari with the greatest samurai action hero of all-time Wakayama Tomisaburo is a brilliant stoke of casting. Hibari takes on the role of Mori no Ishimatsu, a young man who gets involved with real-life Yakuza legend, Shimizu no Jirocho, 'Boss of the Tokaido'. Ishimatsu manages to interfere with a dispute between the Shimizu and their competition, the Marugame family, even going so far as to become an avenger's assistant. It's not the first time Hibari has played a man in a film, and her acting skills are at their best as she mixes in a bit of humor along with excellent swordplay. Wakayama Tomisaburo, as always, gives an outstanding performance as the powerful and beloved Yakuza Boss Jirocho.
HEAVENLY DRAGON (1960)

From the opening theme song to the grand finale, you know that you have found something special as this exciting movie stars the great Misora Hibari in one of her most memorable perfor-mances as she plays Shintaro and Oharu, a brother and sister, the children of a lumber dealer who had been murdered by the evil boss Kumagoro who plots to take over Shintaro's family business with the help of a corrupt deputy who has fooled the family into believing that he is on their side. This is not the usual lightweight type of film you'd expect from this cast, but something much better verging on a genuine classic!
A FISHER WIFE'S TALE (1961)

Misora Hibari plays Yoshiko, the popular daughter of a fish market owner. After discovering that she was adopted, she sets out to help her biological father who has fallen victim to an evil plot orchestrated by those who would take over his successful business.
I'm intrigued by this Art Blakey poster on display in a club scene:
FEISTY EDO GIRL NAKANORI-SAN (Hibari minyo no Tabi Beranme Nakanorisan, 1961)

"Feisty Edo Girl Nakanori-san" is just that, she does not go down without a fight! As the daughter of a lumber shop owner in Edo, Misora strives to protect her family business from a competitor who has a strong desire to be on top, even if that desire means putting her family out of business.
TRAVELS OF HIBARI AND CHIEMI: THE TUMULTUOUS JOURNEY (1962)

Hibari Chiemi no Yaji Kita Dochu is best described as a super silly live-action cartoon. Two of Japan's greatest songbirds, Hibari Misora and Chiemi Eri, come together to deliver a non-stop barrage of gags and songs. Having Hibari and Chiemi in the same film is like having your cake and eating it too. Okimi and Otoshi are two young girls who dream of a picturesque life. By accident, when they are mistaken as members of a yakuza gang, a handsome young Samurai named Yoriki, helps both of them out. But unfortunately, both girls fall in love with Yoriki without the other knowing. As with all Misora Hibari movies this is a light-hearted samurai adventure tale, with plenty of action, intrigue and of course singing and dancing too!
This film reunites Misora with her "Sannin Musume" co-star, Chiemi Eri, but in a period setting:
HIBARI TRAVELING PERFORMER (Hibari no Hahakoi Guitar, 1962)
In a modern-day setting, Japan's greatest star Misora Hibari shines as a guitarist traveling about the country. In order to help her sick mother, she performs at various inns around the nation raising money for medical aid. This extravaganza of music and emotion is a must-see for any Misora fan, as she turns in a performance for the ages.
There are, of course many more intriguing-looking clips in the set that I'd love to identify.
The Prickly Mouthed Geisha
One of the most intriguing discoveries from these clips is a series of films Misora made about a character dubbed "the Prickly Mouthed Geisha."  Three of these films are excerpted in this set and I've actually seen one of the films in its entirety. In the series, Misora plays a modern-day geisha in Tokyo named Koharu, although her character's family background changes from film to film. She seems to get involved in romantic or familial mishaps in each story and she's not shy about expressing her grievances and feelings, hence the title. From what I can see, a better translation might be "Feisty Geisha" or "Outspoken Geisha." In one film reference book I have, the series is entitled, "Damn Fool Geisha," which makes no sense to me since she's anything but a fool.
The film I've seen is THE PRICKLY MOUTHED GEISHA AND THE GIRL FROM OSAKA (1962), above, in which she plays both Koharu and a lookalike from Osaka, Mayumi, who turns out to be a twin sister from whom she'd been separated at birth, Koharu to live in Tokyo with her mother, a geisha, and Mayumi to live in Osaka with her father, a successful businessman. When Mayumi is betrothed to a business associate of her father's, she flees to Tokyo to be with her boyfriend, a subordinate of the man she's been promised to. The business associate, however, played by Ken Takakura, turns out to be in love with Koharu. You can see how it will all work out in the end, but getting there is quite an emotional roller coaster ride, starting out as farcical comedy and ending up as tearjerking family melodrama. And Misora does a superb job of playing both roles.
THE PRICKLY MOUTHED GEISHA (1959)
In one of her best movie roles, super-star singer/actress Misora Hibari shines in this romantic film about a young geisha named Koharu, who is an apprentice carpenter to her father, Seigoro. Borrowing a page from Romeo and Juliet, a dispute between their fathers brings their love to a sudden halt. The question is, can their love survive in spite of the bitterness between the two families. Co-starring Toho superstar, Shimura Takashi!
THE PRICKLY MOUTHED GEISHA 2 (Zoku Beran me-e Geisha 1960)
In one of her best movie roles, super-star singer / actress Misora Hibari shines in this romantic film about a young geisha named Koharu. This time young Koharu scrambles to realize her dream of bringing back her grandmother's restaurant business.
THE PRICKLY MOUTHED GEISHA AND THE GIRL FROM OSAKA (Beranme Geisha to Osaka Musume,1962)
I don't know what it would take for a U.S. distributor to license these films from Toei and add English subtitles. For that matter, I'd like to see a similar deal with Toho Pictures for the release of Misora's Toho films, including the Sannin Musume series. Until then, I'll just have to find these films wherever I can, with or without subs.